Singapore-20th November 2023- AAIC Investment Pte. Ltd. (Head Office: Singapore, CEO: Susumu Tsubaki,  hereinafter "AAIC Investment") announced that it has made a strategic investment in LifeQ, inc. (Headquartered in U.S.A., CEO: Laurence (Laurie) Olivier, hereinafter "LifeQ") through Africa Innovation & Healthcare Fund (hereinafter "AHF2"), a fund managed by AAIC Investment that focuses on investments in the healthcare sector in Africa.
LifeQ, the company founded in South Africa, is a leading provider of advanced digital healthcare solutions with a global reputation for its biometric data measurement and analysis technology. Their technologies are used by leading wearable device manufacturers. AAIC Investment is impressed with the company's approach to revolutionizing the global healthcare market with technology from Africa, and has decided to make a strategic investment to help the company achieve further growth.
Comment from Susumu Tsubaki, CEO of AAIC Investment
"LifeQ is highly regarded by the world's leading wearables manufacturers. LifeQ has also been focusing on the business of biometric data solutions for local insurance companies and medical institutions in countries such as South Africa, Australia, and India, and has the potential to be expanded into all over the world including Japan in future.
We would like to support LifeQ's expansion of its solutions business into the Asian and Japanese markets by fully utilizing our knowledge and network through the open innovation with Japanese companies, including our LP investors in the Africa Healthcare Fund. "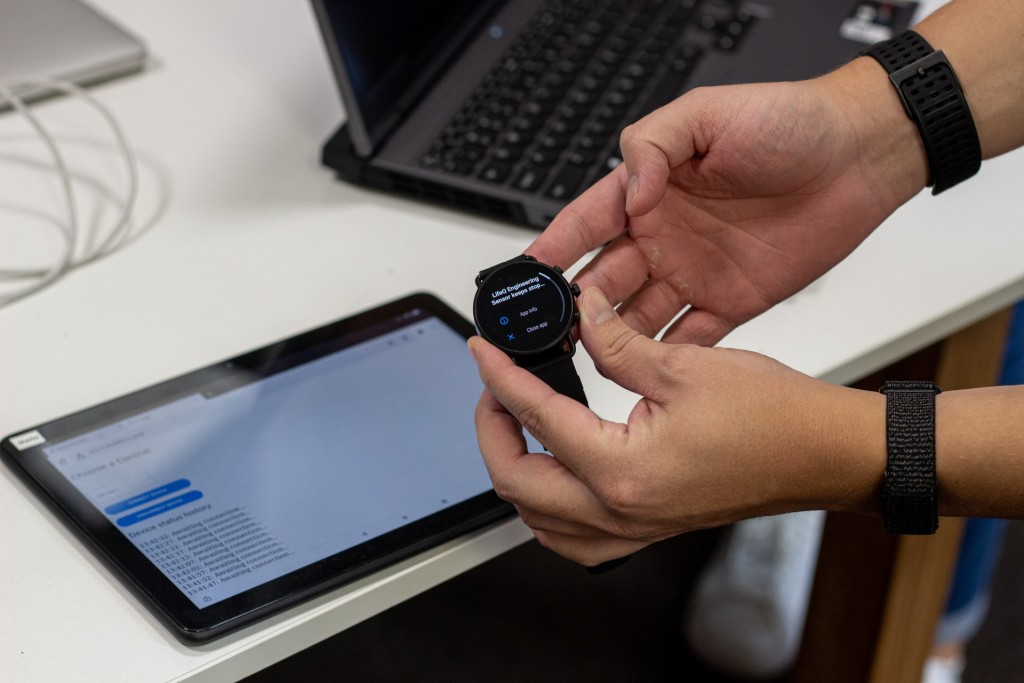 ■Overview of LifeQ
Company name : LifeQ, inc.
Headquarter Location : Delaware, U.S.A.
Representative : Laurence (Laurie) Olivier
Establishment : 2014
URL : https://www.lifeq.com
Business description :
LifeQ is the technology company based in South Africa that develops technology to measure and analyze biometric data for wearable devices. A lot of companies, such as Tag Heuer, Louis Vuitton, Hublot, Montblanc, Fossil Group, Samsung, Suunto, Xiaomi, Motorola, and others have adopted LifeQ's technology in their wearable devices. LifeQ also collaborates with insurance companies, medical institutions, and research institutes around the world to develop biometric data solutions using these devices.
LifeQ's official YouTube channel "Your LifeQ Clinical Solution
■Overview of AAIC Investment
Company name  : AAIC Investment Pte. Ltd.
Headquarter Location : Singapore
Representative : Susumu Tsubaki
Establishment : 2013
URL : https://aaicinvestment.com
Business description :
Established in 2013 and headquartered in Singapore, AAIC Investment is the fund management arm of AAIC Holdings. AAIC Investment began with supporting the activities of Corporate Venture Capital (CVC) arms of Japanese corporations in 2014 before establishing the first Africa-focused Japanese fund (the Africa Healthcare Fund, AHF1) in 2017. In 2022, it launched the Africa Innovation and Healthcare Fund (AHF2), which reached its first close at the end of March 2022. AAIC Investment has invested in over 45 companies through AHF1 and AHF2 (As of November 2023).
For media inquiries regarding this release, please contact below
AAIC Investment Pte. Ltd.
Nobuhiko Ichimiya
Representative of Nigeria office
pr-investment@ aa-ic.com
(Please remove the space behind@ when enquiring via email)